Providing Premier Storage, Warehousing and Transportation Solutions
Storage Containers
Lease, rent or purchase on-site  containers ideal for construction sites, offices, schools and more. Temporary Storage Containers.
Warehousing
 Contract public warehouse space with customized inventory management, distribution and logistics services. Temporary Storage Containers. Public Warehousing Space.
Trailers
 Lease, rent, or purchase state-of-the-art semi trailers for storage, cartage or over-the-road, including refrigerated trailers. Trucking Trailers.
Transport
Move freight and distribute goods via semi trailers or rail with our hauling, rail and logistics solutions.
Transportation Services
.
Premium Public Warehousing, Storage, and Distribution
Learn Why Customers Trust Citi-Cargo & Storage
With more than 100 years of combined experience, our team ensures high-quality, secure and monitored warehousing and distribution services in the Midwest and United States, including:
Public warehousing
Semi trailer rental and leasing
Commercial container sales
On-site, short-term, and long-term rental and leasing
Warehousing Throughout the Midwest
Secure, Temperature-Controlled Public Warehousing & Distribution
Citi-Cargo & Storage owns and operates more than 850,000 square feet of heated, secure public warehousing in the following strategic locations throughout the Midwest, serving Minnesota, Wisconsin, North Dakota, South Dakota and Iowa:
St. Paul
Minneapolis
Duluth
Fargo
Sioux Falls
Des Moines
Each Citi-Cargo & Storage staffed, food-grade warehouse is equipped to store not only retail goods, but food and beverage products, industrial materials and more. Citi-Cargo's warehouses are monitored and secure, with direct rail access that allow for efficient distribution.
Storage Containers Delivered Throughout the Twin Cities Metro & Fargo/Morehead
Secure, Temperature Controlled Storage Containers
Citi-Cargo & Storage offers a full line of temporary mobile storage containers for purchase, rent or lease. These mini storage pods are clean and weather resistant, come in a variety of sizes and provide secure, affordable and temperature-controlled storage options. Ideal for manufacturers and construction companies, as well as schools and churches, retail and hospitality, the pods can be used for warehousing everything from construction tools and business records to library books, furniture and manufacturing materials.
Trucking, Transportation, Distribution and Logistics
Secure Deliveries with Business-to-Warehouse Trucking
Citi-Cargo & Storage offers business-to-warehouse trucking services with prompt, courteous and secure deliveries. From trailer rentals and leasing, to local hauling and dedicated trucking — and everything in between — Citi-Cargo is ready to handle your shipping and transportation needs with efficiency and professionalism. And, unlike most companies, we own our own trucks, with more than 20 on the road on any given day.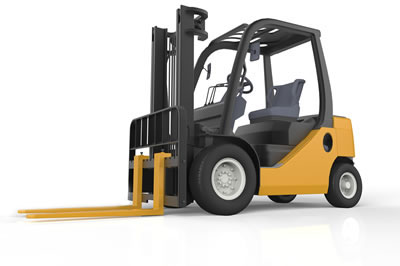 I approached Citi-Cargo eight years ago as a potential warehouse because they had plenty of warehouse space and offered the flexibility I would need to manage our distribution project. They helped to fit my needs and budget. I manage a distribution project which lasts for around 6 weeks. The product comes in on semi's but goes out by hand. Citi-Cargo rents us a couple dock doors and office space for our day to day needs. They also offer cartage and trailer rental upon request which has been helpful for our needs, as well. Citi-Cargo has professional and helpful warehouse managers and personnel, which makes doing business with them easy. I would recommend Citi-Cargo to any business needing long-term or short-term warehouse space, as they have the flexibility to accommodate all needs. 
Strategically Located to Serve the Midwest
With office and warehousing locations in Minneapolis, MN, Eagan, MN and Fargo, ND, Citi-Cargo & Storage is perfectly positioned to serve the Midwestern United States.
Popular Locations for Our Temporary Storage Containers
Within Minnesota and North Dakota, you'll find our storage containers within such cities as Minneapolis, St. Paul, Shakopee, Blaine, Woodbury, Lakeville, Maple Grove, Brooklyn Park, Eden Prairie, Prior Lake, Rosemount, Hugo, Farmington, Chaska, Savage, Plymouth, Ramsey, Rochester, St. Cloud, Mankato, Eagan, Red Wing and Grand Forks.