Citi-Cargo & Storage Temporary Office Solutions for Short-Term Needs
We offer ground-level temporary offices that are safe and secure. Without the need for steps or skirting, these temporary offices are portable and offer a convenient and affordable office solution.
Features include:
Fully functioning swing doors on one end for storage/office combo requirements
Side personnel doors w/lock box for added security
Screened windows
Exterior flood lamp
110V outlets
125 Amp 120/220V sub panel
Electric heat / air conditioning
No slip floor
Specifications:
External Dimensions: Length = 20′ 0″ | Width = 8′ 0″ | Height = 8′ 6″
Interior Width: 82.25″
Interior Height: 91.25″
Weight: 6,470 lbs
Request Quote
Citi-Cargo & Storage containers are the ideal solution for your on-site storage needs. Request your quote today or call (800) 864-3752.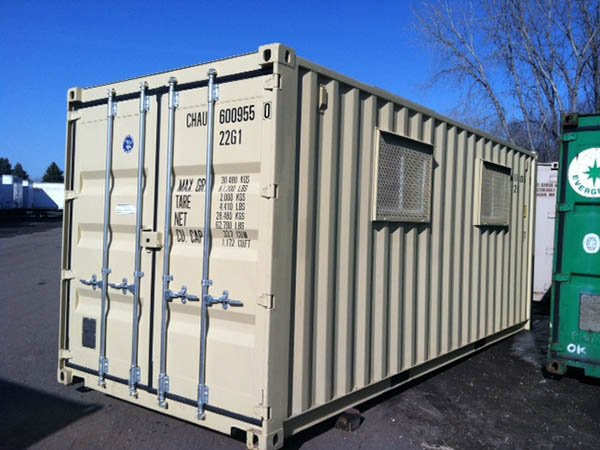 MODIFICATIONS AVAILABLE
Need something extra? Not a problem. Citi-Cargo & Storage is experienced in all types of storage container modifications. Anything from additional cargo or personnel doors to customizing a full-featured, temporary construction or business office or temporary classroom complete with finished walls, heat, and air conditioning. Our staff and qualified vendors have many years of experience and many satisfied customers.