Celebrating 25 Years in the Storage Container Industry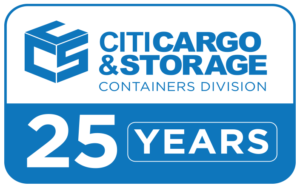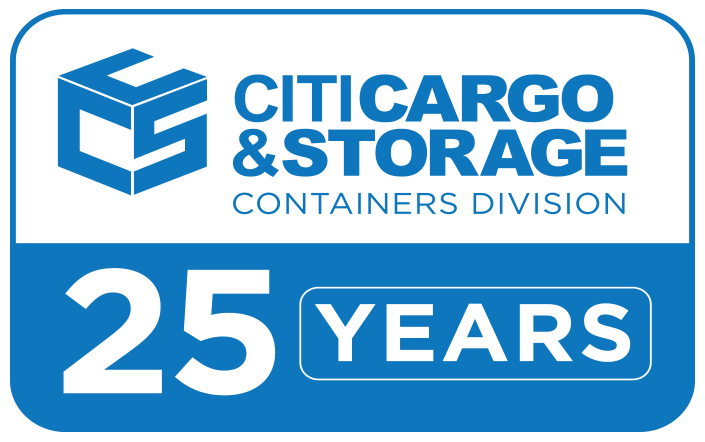 Citi-Cargo & Storage has been Minnesota and North Dakota's Trusted Provider of Storage Containers Since 1994.
Citi-Cargo & Storage began in 1984 as a trailer leasing company; we expanded our product line in 1994 to include storage container rental. In that time, we've become a trusted resource for storage, warehousing and logistics throughout the Minnesota and North Dakota regions.
Here's how we have earned our customer's loyalty over the past quarter century.
Quality, Performance and Security
We may have been leasing for 25 years, but our equipment is among the youngest in the market. We maintain the integrity of all our equipment, retiring older pieces and adding new equipment to our fleet each year.
Our factory-installed, high-security lock-boxes, waist-high locking hardware, extra locking rods, and more help deter would-be thieves ensuring that you not only get a newer, well maintained piece of equipment, but that it your goods are secure and protected.
"We want our customers to know that they can concern themselves with more important aspects of their business and not have to worry about the performance and appearance of their rental choice," said Nick Papke, Sales Director, Citi-Cargo & Storage.
Storage Container Features and Benefits
Choose from a number of unit sizes with convenient features like refrigeration, electric-power, and roll-up doors. Learn more about our:
See the most recent additions to our storage container fleet.
Competitive Pricing
One of the benefits to keeping well-maintained equipment is that it allows us to keep repair costs down, and pass that savings on to our customers. With Citi-Cargo, you will never see rate hikes during peak seasons or required minimum lease lengths. Unlike many competitors, we bill monthly, which means 12 invoices per year, compared to billing every 4 months, which equals 13 invoices per year.
Reliable, Personal Service
It's not unusual for customers to call us when plans take an unexpected turn, and they need extra storage in a hurry, or need us to pick up a storage unit sooner than expected.
When you call us, you'll always get a real, local person on the phone who knows how to help, and a dispatch team who can help take care of you. Even requests for for last-minute storage relief, our drivers will show up on time with a high-quality piece of equipment that features the very best in locking and security.
Decades of Experience Helping a Variety of Industries
Over the years, our fleet has grown, and so have the applications and industries we serve. We are a one-stop shop for transportation, warehousing and storage for customers across a wide range of markets. Learn about some applications and industries that have come to rely on Citi-Cargo & Storage:
Citi-Cargo & Storage is a local company with many years serving the Minneapolis/St. Paul, Fargo/Moorhead and greater Minnesota/North Dakota regions. And our company is here to help support yours.
[callout title="Request Quote" button="Request Quote" link="/container-trailer-request-quote/" buttoncolor="gray" target="_self"]Citi-Cargo & Storage containers are the ideal solution for your on-site storage needs. Request your quote today or call (800) 864-3752.[/callout]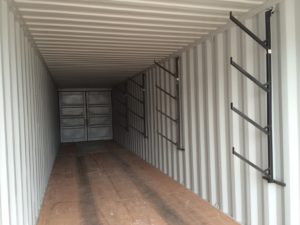 AVAILABLE PIPE RACKING AND SHELVING BRACKETS
Maximize the efficiency of any storage container with optional pipe racking. Quick and easy to install, each pipe rack bracket has a weight capacity of 1000 lbs. Keep your material even more accessible and completely organized. Contact us for more information.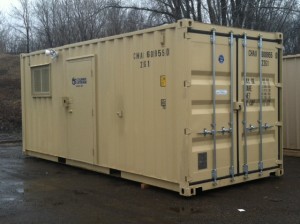 MODIFICATIONS AVAILABLE
Need something extra? Not a problem. Citi-Cargo & Storage is experienced in all types of storage container modifications. Anything from additional cargo or personnel doors to customizing a full-featured, temporary construction or business office or temporary classroom complete with finished walls, heat, and air conditioning. Our staff and qualified vendors have many years of experience and many satisfied customers.