Build Your Shipping Container Home With Shipping Containers from Citi-Cargo
New and Used Shipping Containers for Building Tiny Homes in the Midwest and Throughout the United States
How do I build a tiny home? What is shipping container living?
The tiny living movement is where people choose to downsize their living space in order to live more simply. Some people make their permanent residence a tiny home, while others build a tiny home for their lake house, hunting cabin or to have a vacation home.
Advantages of a building a tiny home with shipping containers
Stackable
Versatile
Mobile or Permanent
Sustainable
Durable
Often "up-cycled"
Affordable
Why do people build tiny homes?
Simplify life
Minimize possessions
Save money
Improve home location
Live sustainably
Afford a get-away
Choosing Shipping Containers for Tiny Homes
Citi-Cargo shipping containers are secure and weather resistant, with heavy-duty flooring and high quality steel construction. We offer fast and on-time delivery.
The most popular sizes used for building a tiny home are 20' x 8' (medium) or 40' x 8' (large) with high-cube or extra wide options. Here are some things to consider when choosing containers for a tiny home:
20+ Foot Shipping Container for Tiny Homes
Easier to transport and maneuver
Great for remote or hard-to-access locations
Available access on both ends
Cheaper per unit than 40 foot containers, but more expensive per square foot
144 square feet; may need to join units (effort/expense)
40+ Foot Shipping Containers for Tiny Homes
Most commonly used
Great value
High cube (9'6″) available
More than 300 square feet
Heavy duty floors
Fewer units needed
More expensive to transport per unit
Harder to maneuver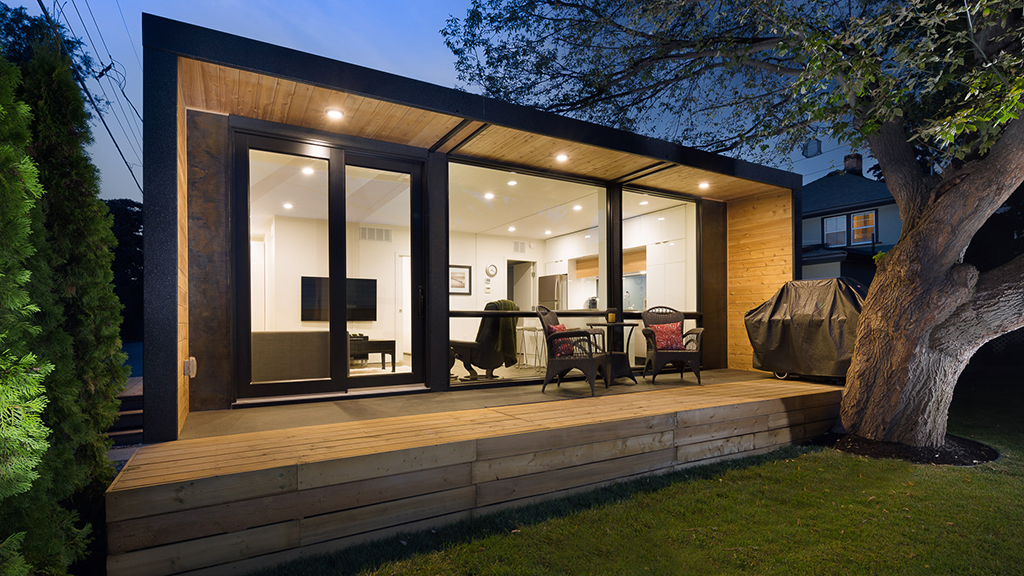 Typical Tiny Home Fast Facts*
Home size: 100-500 sq ft.
Container Specs: 20 ft. or 40 ft. , 8.5 ft tall, 8 ft. wide
Material: High-quality steel
Condition: Inspect for rust, dents and odor
Durability: "Heavy tested" containers hold 30,000kg; weather resistant
Delivery: Buy local to reduce cost
*Source: ContainerHomePlans.org
Shipping Container Home Resources