Meeting the Midwest's Storage, Warehousing, Transport and Distribution Needs for Three Decades
Operated Entirely by Citi-Cargo & Storage Staff for Superior Customer Service
Citi-Cargo & Storage has provided warehousing and transportation solutions to customers in a wide range of industries for more than 30 years. Because we are locally owned and operated, we don't route customers to a call center in some other part of the world, we respond to your needs quickly, effectively, and personally. We also staff our warehouses and own our trucks, instead of contracting out those services – rare in our industry.
Our sales force has more than 100 combined years of warehouse, container, and trailer rental and leasing experience and can answer all your questions. Additionally, our customer-service driven team of dispatch and operations personnel will ensure that your delivery, transportation, or service request is fulfilled as promised.
When we say, "Your business is important to us," we mean it. We appreciate and value the opportunity to be of service to your company. Give us a call and find out what Citi-Cargo & Storage can do for you.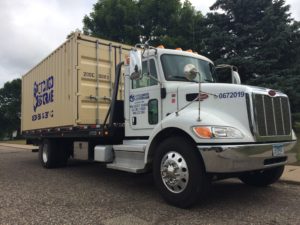 Citi-Cargo's service level, specifically their flexibility in meeting our unusual delivery requirements, really sets them apart.
Trade Associations
Association of Transportation Managers

SmartWay® Transport Partnership
Launched in 2004, SmartWay® is an EPA program that helps the freight transportation sector improve supply chain efficiency. SmartWay reduces transportation-related emissions that affect climate change, reduce environmental risk for companies and increase global energy security.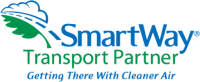 Watch the video for an overview of Citi-Cargo & Storage's capabilities and services.
Employment (Feb., 2019)
Description: Operations Manager
Hours–Monday through Friday 8:00 AM to 5:00 PM
Job Function: Oversee daily operations including, dispatch functions, intermodal and local cartage services. Also responsible for managing the day to day operations of Citi-Cargo's private fleet of 22 class 8 tractors and 22 drivers.
Responsibilities:
Oversee dispatch functions (3 employees) and be prepared to fill in in case of an emergency or for vacations. Assist with booking loads, scheduling and pricing.
Responsible for retaining, hiring and assigning drivers to trucks and maintaining driver compliance with company policies in conjunction with our safety and compliance manager.
Operations manager must consider driver concerns to maintain driver safety and retention. Assist drivers dealing with unexpected situations with customers and equipment (truck or trailer) issues and any type of accidents.
Work with Citi-Cargo's truck maintenance provider to ensure equipment is maintained and serviced at prescribed intervals.
Responsible for pricing of intermodal and local cartage services provided by Citi-Cargo's private fleet. You will have daily interaction with freight/intermodal brokers and customers.
Must have good documentation, data entry and telephone skills. Good listening, verbal communication, dependability and emotional control are required as well.
 Job Requirements:
Ability and willingness to interact with customers in all phases of service, pricing and new customer development
Dispatch and driver management experience required
Knowledge of D.O.T. and HOS regulations
Must have a general knowledge of the highway system in the Twin City Metro area and outstate Minnesota
Basic knowledge of the functionality of class 8 tractors and trailers
Familiarity with rail and intermodal drayage business in the Twin Cities
Ability to use TMW, Qualcomm, Microsoft Windows, Word, Excel and web based programs
 Salary commensurate with experience; Citi-Cargo offers competitive compensation including medical benefits, vacation and a 401k plan
Email your resume/cover letter to gtillotson@citi-cargo.com
We Buy Equipment
Whether you have one storage container to sell or an entire fleet of vans, Citi-Cargo would like to look at your used equipment.  Please contact one of our sales representatives for an appraisal today.