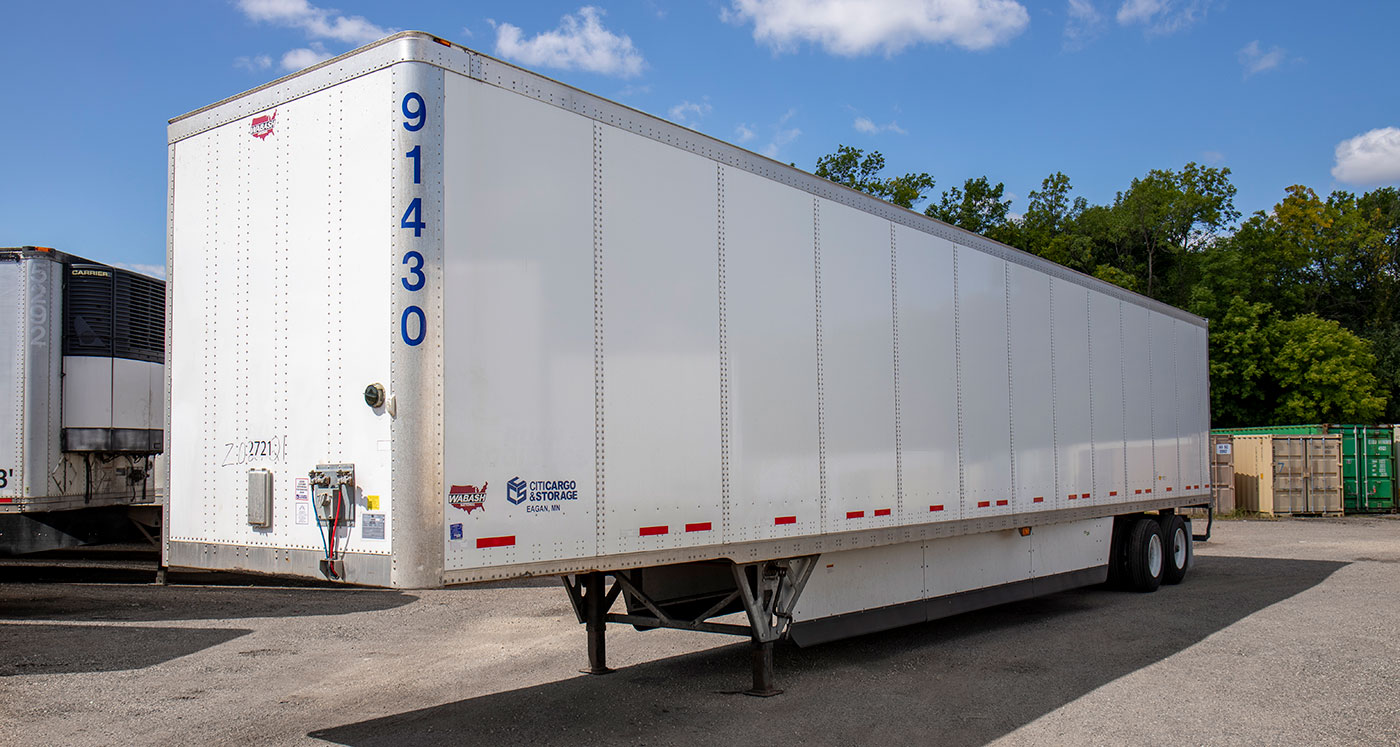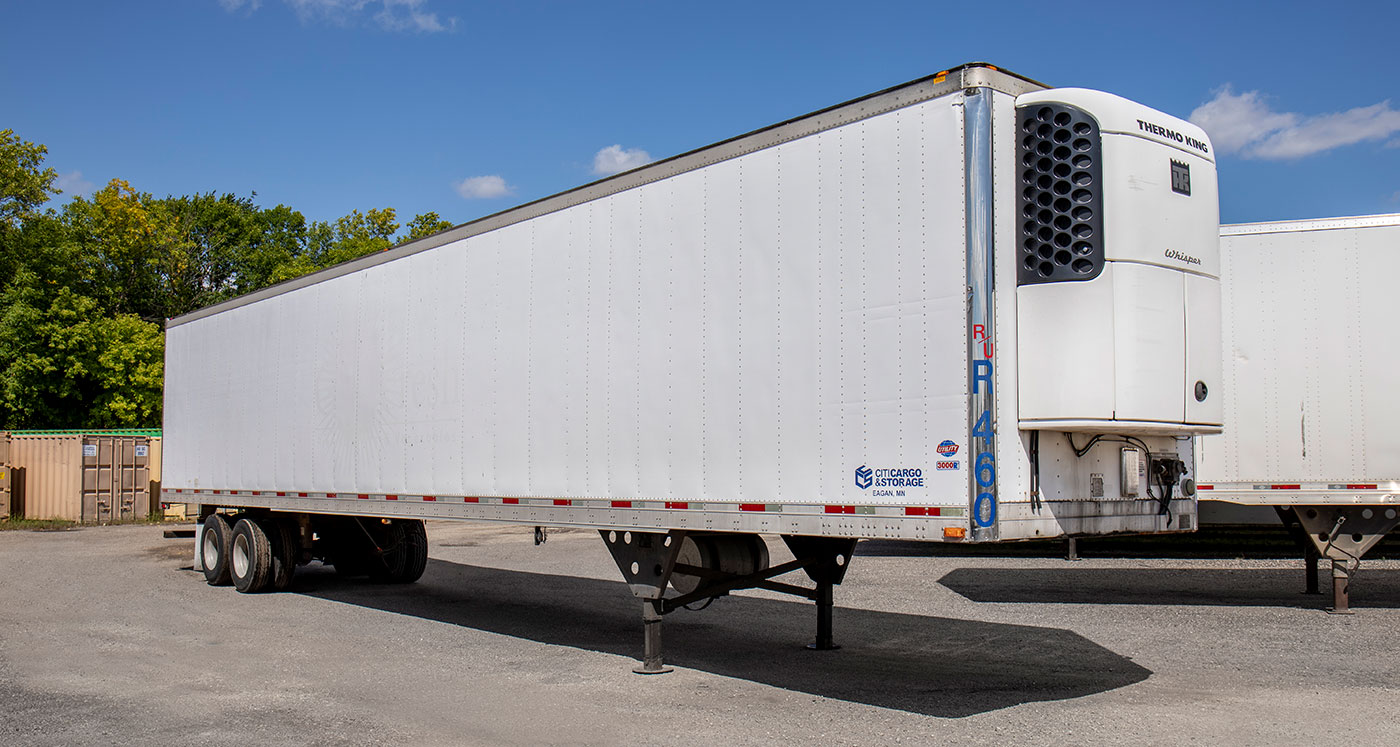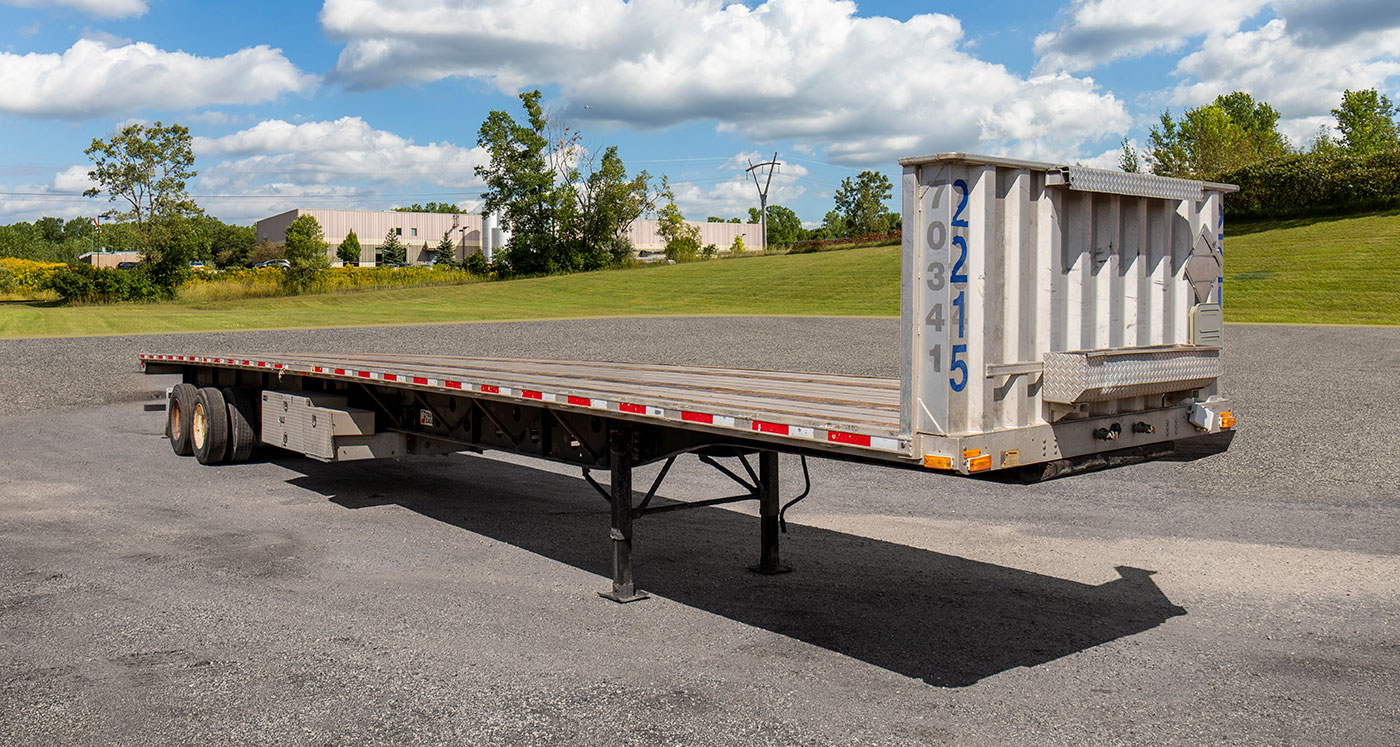 Semi Trailers for Lease and Rent
Over-the-Road, Cartage and Storage
Semi Trailers in a Range of Sizes and Features
With over-the-road, cartage, and storage capability, Citi-Cargo provides convenient and secure semi-trailers at highly competitive prices. Whether you're shipping goods to and from warehouses or manufacturing/retail locations throughout Minnesota, the Midwest, or throughout the United States, our quality equipment is the perfect transportation solution.
Over-The-Road
Available Sizes
28′ x 102″
45′ x 102″
48′ x 102″
53′ x 102″
Features
Air-Ride or Spring-Ride Suspension
Logistics Posts
Swing or Roll-Up Doors
Stainless Steel Door Frames
Aluminum or Translucent Roofs
All the Latest, State-of-the-Art Features on Brand New Equipment
Flexible Rental, Lease and Conditional Sales Programs Available
Available Trailer Tracking On Lease Equipment
Local Shuttle and Storage
Available Sizes
28′ x 102″
45′ x 96″
45′ x 102″
48′ x 102″
53′ x 102″
Features
Swing or Roll-Up Doors
Perfect for Local Freight Movement and Storage
Meets Current DOT Requirements
Available with E-track
Rental, Lease, and Sale Options Available
Flatbeds
Available Sizes
53′ x 102″
Features
Aluminum Floor
36″ King Pin
Sliding Rear Tandems
Fixed Bulkhead at Front
Four Tool Boxes / 2 Each Side
(2 @ 24″ wide x 17″ deep x 18″ high;
2 @ 58″ wide x 19″ deep x 23″ high)
Empty Weight: 12,580 lbs.
Please call 800-864-3752 for rates and availability.
Refrigerated
Available Sizes
38′–40′ x 96″
48'–53′  x 102″
Features
Swing Door or Roll Up Door
Bulkheads Availalbe
Diesel Units
Environmentally Friendly Electric Units
High-Performance, All-Electic Units
Auto Start/Stop Feaure
230 Volts, 3-Phase Electric, 30 Amps
Low Power Consumption
Cooling and Heating Capacities
Power Cord Supplied
Trailer Services and Options

24-Hour Emergency Service
Long-Term Lease Rates
Conditional Sale Options
Side Skirts
Eco-Friendly, Low-Rolling Resistance Tires
Extra-Wide Interiors
Logistics Posts
Swing or Roll-Up Doors
Aluminum or Translucent Roofs
Stainless Steel Door Frames
Plus Much More
For additional dedicated, brokerage and other transportation services, please contact our affiliated companies:
I can honestly say that over the last ten years of using Citi-Cargo we could not be happier. Between the outstanding customer service and fast reacting time of getting us rental trailers, we have not found another competitor to meet our needs like Citi-Cargo.