Citi-Cargo & Storage Equipment for Sale
Competitive Pricing on Trailers, Storage Containers and More
order now Since we're constantly handling equipment via our warehousing, distribution and rental business throughout the Midwest, we often have items available for sale. The pieces vary and are frequently updated.
cheap generic viagra mail order pharmacy Please check back frequently or give a call to buy now 800-864-3752 and one of our helpful sales representatives will answer your questions.
generic viagra without a doctor prescription
53′ x 102″ Refrigerated Trailers Available
Effective January, 2019, Citi-Cargo & Storage has availability of over 30 late model, 53' Utility refrigerated trailers with Thermo King units. Several are California compliant. All are well-maintained, quality trailers with a mix of swing and roll up door options and cargo control features. Please contact us for a competitive lease quote.
40′ x 8′ Used Shipping Containers (Jan, 2019)
Currently, Citi-Cargo has an excellent supply of 40′ conex boxes in a variety of specs and price points.  All are dry and secure.
20′ x 8 Shipping Container – $2000 plus tax and freight
Recent exterior paint plus lock box for added security.  Dry and tight interior.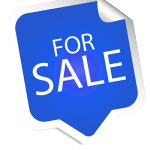 order now EQUIPMENT FOR SALE

Our list of equipment for sale is updated frequently. Be sure to check back for the latest postings, or contact us for additional information.