Rent, Lease or Buy Storage Containers in Fargo, North Dakota
Learn Why Fargo Businesses Trust Citi-Cargo & Storage for Secure Storage Containers
Citi-Cargo shipping containers are secure and weather resistant, with heavy-duty flooring and high quality steel construction. We offer fast and on-time delivery. Whether you're in the construction, landscaping, grocery or events business, we offer unique features to meet your storage needs.
Unique Shipping Container Sizes in Fargo/Moorhead
With 15',  20', and 25'x8 sized shipping containers, Citi-Cargo is a source of new, uniquely sized storage containers in the Fargo/Moorhead area. These units have full ISO/shipping container specifications and added security (lock boxes), corner castings, easier operations (waist high handles and rubber-coatings) and forklift pockets.
Shipping Container Sizes, Features and Benefits
Standard Shipping Containers in Fargo
Our standard fleet also includes storage containers in small, medium or large:
Learn more about Citi-Cargo & Storage containers.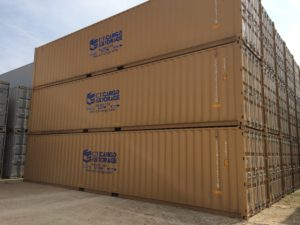 [box style="1″]
[callout title="Storage Container Selection Guide" button="Go" link="/storage-container-selection-guide/" buttoncolor="gray" target="_self"]A convenient and helpful guide to storage container sizes and options.[/callout]
[callout title="Request Quote" button="Request Quote" link="/container-trailer-request-quote/" buttoncolor="gray" target="_self"]With locations in Fargo, let Citi-Cargo & Storage find the right onsite storage containers for your application. Request your quote today or call (800) 864-3752.[/callout]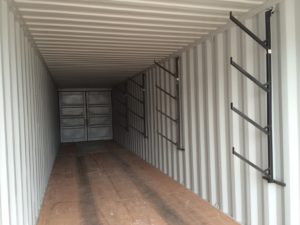 Add Shelving Brackets and Pipe Racking
Maximize efficiency by keeping your materials organized and easy to access. Install pipe racket brackets with weight capacity up to 1000 lbs, and pipe racking into your storage container. Contact us to learn more.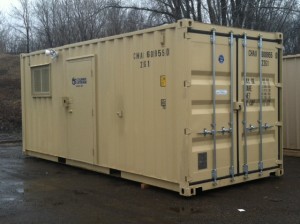 Modify Shipping Containers to Meet Your Needs
From adding a door to customizing a full-scale temporary office with walls, head and air-conditioning, we've done it all. Our staff and vendors have the experience and know-how to add the finish and features to make your storage unit work for your Fargo/Moorhead business. Contact us to learn more.