Citi-Cargo Celebrates 25 Years in the Storage Container Industry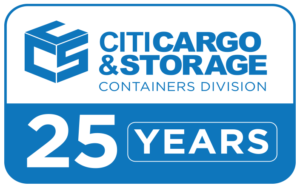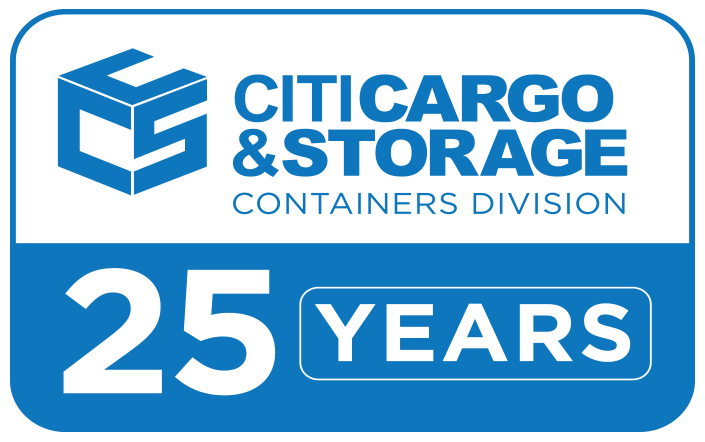 In 1984, Citi-Cargo & Storage started leasing trailers and offering transportation services in the Minneapolis/St. Paul and Fargo/Moorhead regions. As our customer base grew through Minnesota and North Dakota, we saw an important need to expand into leasing storage containers. Not only are containers easier to load and unload, they are safer to use.
As we celebrate 25 years in the container and storage industry (and 35+ years in warehousing and transportation), we're reminded of the values that drive our company — and our growth.
A Call to Put Safety First
Traditional storage and semi-trailers required our customers to climb in and out, navigate building stairs, and acquire ramping. In our first decade of business, we saw a driving need to offer a safer way to load and unload goods. We looked for a way to reduce the dangers associated with loading and unloading traditional storage options.
"Enter the ground-level storage container to address all of those concerns," said Nick Papke, Sales Director for Citi-Cargo and storage. "Slips, falls, and orthopedic injuries were significantly reduced by introducing ground-level storage options."
Our customers loved the idea of a safer, more convenient storage option. We started leasing a couple dozen 20' and 40' containers, but, Papke said, "As the demands for safer, more convenient storage options has grown, so has our fleet size, and fleet offerings as well."
Citi-Cargo & Storage now offers a large fleet of containers in 16 different sizes and specifications, for applications from construction to entertainment to retail and more, all across Minnesota and North Dakota.
Service and Security are Our Priority
Citi-Cargo serves a wide variety of industries, from construction to big box retailers, as well as events like summer concerts, seasonal storage, and more. Leasing containers from Citi-Cargo means you can store your goods safely and securely. Our locking system is second to none; we work hard to deter would-be break-ins. Our fleet is well maintained and offers a variety of special features like refrigeration and container office spaces. But some of our long-term customers over the years rely on us for their everyday needs as well as when events take an unexpected turn and they need extra storage right away. They tell us it's our service that really earns their loyalty.
25 Years of Success in the Container Industry
Based in Minnesota, we live, work, and serve customers in our communities, and you can always count on a live, local voice to answer the telephone. Our dispatch service cares about the service they provide, and we take pride in presenting the newest, cleanest equipment.
"Anybody can offer a [storage container] box, but our customers receive a high-quality piece of equipment in a timely manner for a competitive price," Papke said. "If there's one thing that makes Citi-Cargo & Storage unique, it is the service we provide."
> Learn more about Citi-Cargo storage container features and applications.