Your One-Stop Shop for Storage, Warehousing and Logistics for the Holidays
In the world of retailers, the holidays start in July beginning with the outbound shipping of finished goods. The influx of goods-on-the move surges around and before Halloween.
Manufacturers are in constant contact with suppliers, transportation vendors, warehouses and storage facilities and distributors. Success with holiday order fulfillment requires constant communication and visibility with respect to flow of goods, inventory, as well as the utilization rate of your resources.
At a time when your capacity is stretched thin, you can buy a little more time and efficiency by choosing a one-stop shop to handle your logistics, storage and transport. For companies in the North Dakota and Minnesota region, we at Citi-Cargo are well positioned to handle all of your needs, especially during the holidays. Here are important elements to look for in a single vendor.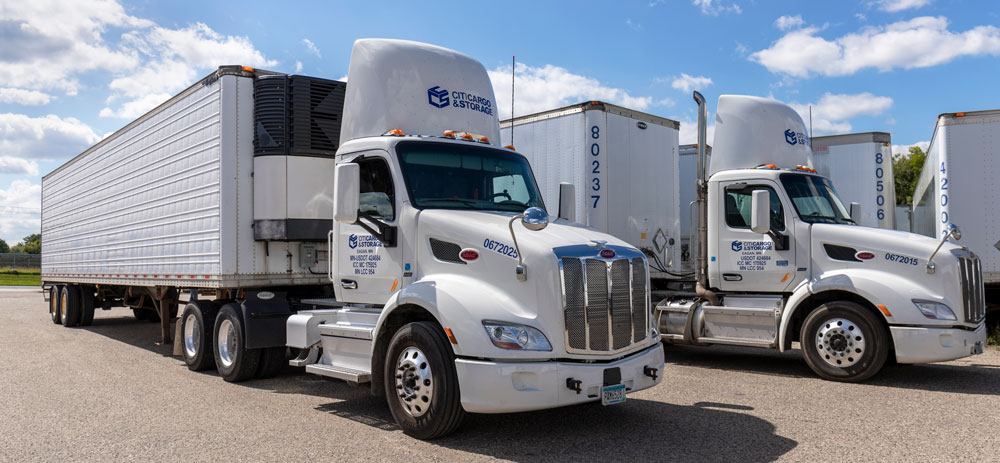 Trucking: Intermodal drayage services pull freight containers from the rail yards to their specific destinations for off-loading and future distribution. Choose a short-distance transport company well-versed in last-minute issues like weather delays or port closures. Learn more about our third party logistics services.
Trailer Rental: Fed Ex, UPS, USPO, and other package handling companies experience incredibly high volume during the holidays and require many additional semi-trailers to service those seasonal fluctuations. Additionally, grocers and grocery distribution have large quantities of holiday perishables that will require refrigerated trailers for transportation and storage. Learn more about trailers.
Warehouses: Our facilities can receive early retail freight (or product returns, post-holiday), store it, and ship it to its end destination when called for. Learn more about seasonal warehousing with Citi-Cargo.
Storage Containers: Retailers of all types obviously have incredibly high inbound freight during this season. Our on-site containers ease the burden of overflowing stock rooms and layaway plans. For example, in 2019, we've got a standing order from one big box-retailer for over 100 pieces of equipment delivered between MN, Fargo, western WI.  Local specialty grocers are first in line for our refrigerated containers during this time of year for turkeys and hams. Our fleet is large enough and diverse enough to handle a variety of seasonal/holiday customer needs. See our 20' and 40' refrigerated storage options.
Are You a Grocer or Retailer?
Between warehousing, storage, logistics and transport, each of Citi-Cargo's divisions serve holiday-related needs individually, culminating in a one-stop resource during the most demanding time of year.And you can count on personalized service. When you call us, you talk to a staff member. We also believe in flexible terms and reasonable prices—which don't change over the holidays. And we have many years of experience, so whatever needs you may have, we've probably seen it before and are ready to help find a solution.
Consider Citi-Cargo for your holiday needs. Contact us for a quote.